Connor Cruise has been spotted in two pieces of Sportiqe's vintage NBA clothing - an LA Lakers sweatshirt and a Hello Brooklyn T-Shirt. Los Angeles Lakers clothing and the Hello Brooklyn T-Shirt are available at Sportiqe.com.
Connor Cruise's clothing style is part of the Los Angeles Lakers collection. This collection features cool and comfortable clothing that is perfect for any stylish Lakers fan.
Here's an up-close look at Connor Cruise's apparel:
Enjoy a year round hoodie with a little flare.
Features:
Black Stripes on the inside of the hood
STANTON Style
50% polyester, 50% cotton
Official Sportiqe Apparel
Sportiqe's vintage NBA clothing made another appearance in a Connor Cruise outfit when he went on Live With Kelly and Michael in 2012.
The shirt in Connor Cruise's outfit is called the Hello Brooklyn T-Shirt, and has been seen on many other celebrities including Jamie Foxx and Justin Bieber.
Here's a close-up look at this celebrity style favorite:
HELLO BROOKLYN!
Show your support for the Brooklyn Nets in this comfy black Hello Brooklyn shirt. Worn by celebrities like Jamie Foxx, Justin Bieber and Busta Rhymes, this Hello Brooklyn shirt captures everything there is to say about Brooklyn and the Nets.
Features:
Hello Brooklyn screenprint graphics
Machine Washable
Ultra comfy 50% cotton, 25% polyester, 25% rayon blend
Officially licensed NBA apparel
Sizing: COMFY
Connor Cruise's clothing style blends casual shirts with professional attire. Connor Cruise's outfits usually include a nice jacket or blazer over a T-Shirt. The Red Dawn star also favors darker clothing.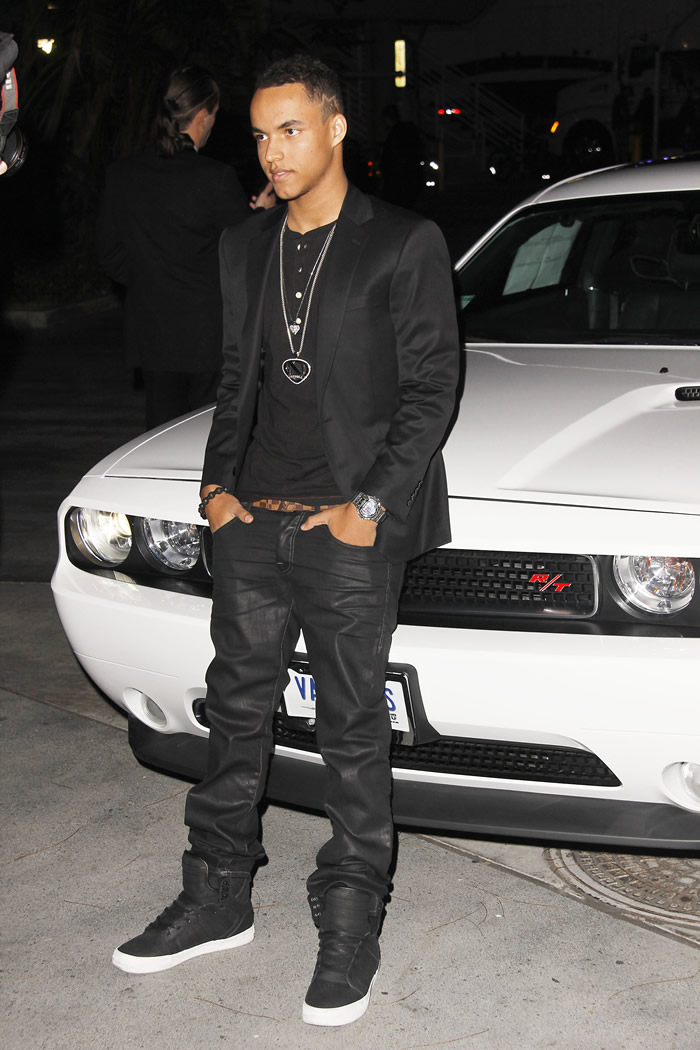 Based on his love for basketball teams, darker clothes, and casual T-Shirts that are good for layering, we think these shirts from Sportiqe Apparel would be a great fit for Connor Cruise's clothing style:
Want to see more celebrities and athletes who wear Sportiqe? Subscribe to the Sportiqe Newsletter.