Lil Wayne wore this vintage Los Angeles Lakers T-Shirt while sitting courtside at a game. Vintage LA Lakers shirts are available on Sportiqe.com.
Lil Wayne's style comes from the LA Lakers collection. These Los Angeles Lakers T-Shirts have a vintage look and feel, which creates a stylish and comfortable look for any Lakers fan.
Lil Wayne's clothing style is relatively simple, but definitely "uniqe." Many of Lil Wayne's outfits consist of a plain shirt, a flat bill hat, and bright accessories that make his clothing stand out.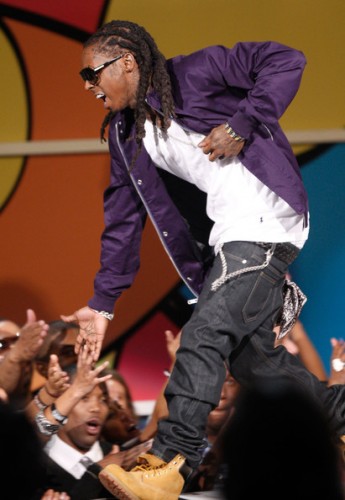 Based on Lil Wayne's clothing style, we think he would enjoy these vintage shirts and hats from Sportiqe:
Want to see more celebrities and athletes who wear Sportiqe? Subscribe to the Sportiqe Newsletter.