Kenny Chesney Clothing Style: Charity T-Shirt
Kenny Chesney performed in a Wes Welker charity shirt for a concert in Boston back in 2012. More charity t-shirts like the one in Kenny Chesney's outfit can be found on Sportiqe.com.
Kenny Chesney's apparel comes from Sportiqe's collection of Charity T-Shirts. Proceeds from the shirts in this collection benefit a variety of causes. You can copy Kenny Chesney's style, show pride in your favorite athlete, and support a good cause with shirts from Sportiqe's Sports Charity T-Shirt Collection.
Kenny Chesney's clothing style, just like his music style, is pure country. The award-winning country star is rarely seen without a cowboy hat. Kenny Chesney's style typically includes jeans and a vintage shirt - with or without sleeves.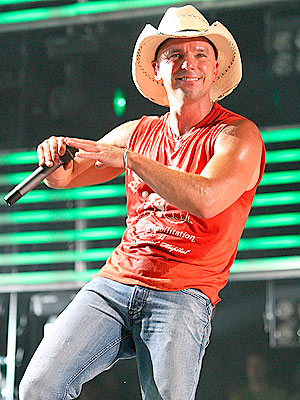 Since Kenny Chesney's style is pure country, we think he would enjoy Sportiqe's "Great Outdoors" collection. This collection consists of vintage shirts and hats that share worn-out, outdoorsy look. All of these items would look great with a cowboy hat or as a cut-off shirt, which is why they would fit perfectly with Kenny Chesney's clothing style!
Want to see more celebrities and athletes who wear Sportiqe? Subscribe to the Sportiqe Newsletter.