Carlos Bocanegra has been seen in a vintage T-Shirt. Shirts similar to Carlos Bocanegra's outfit can be found here.
As a soccer star and a former Olympian, Carlos Bocanegra's clothing needs to fit an athlete's needs. This vintage t-shirt allows Carlos to look stylish while still being comfortable - a definite must for a popular athlete!
Carlos Bocanegra's clothing comes from the Sportiqe Apparel collection. This collection consists of vintage T-Shirts and sweatshirts made from comfortable fabrics. Though the clothes in this collection are comfortable, they are stylish as well - as Carlos Bocanegra's outfits show.
When he's not wearing his soccer uniform, Carlos Bocanegra's clothing style is very casual. Most of the time, Carlos Bocanegra's clothing includes a T-Shirt or athletic apparel.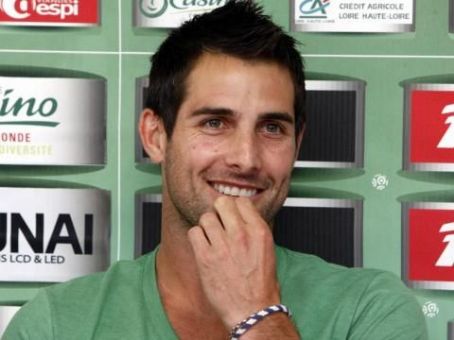 We found two other shirts from Sportiqe that match up perfectly with Carlos Bocanegra's clothing style:
Since he likes casual clothing in simple styles, we also think these shirts would fit in with Carlos Bocanegra's apparel!
Want to see more celebrities and athletes who wear Sportiqe? Subscribe to the Sportiqe Newsletter.